Home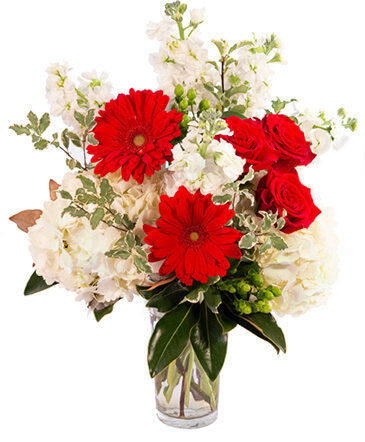 Red Frost
Floral Arrangement
This fetching bouquet is sure to spice up their winter! The frosty white stalk and pure white hydrangeas pair perfectly with the dazzling red roses and radiant red gerberas, making Red Frost a season showstopper. Captivating and classy, they'll love this striking arrangement!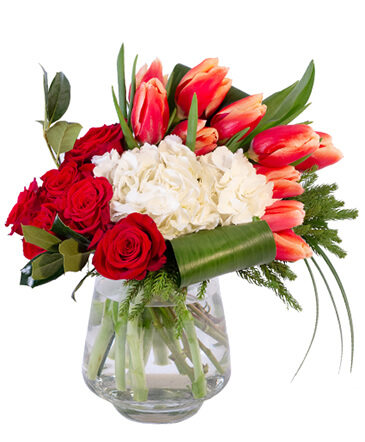 Royal Red & White
Floral Arrangement
This luxurious design is overflowing with elegant florals! With gorgeous red roses, attractive white hydrangeas, and impeccable red tulips, Royal Red & White is a beautiful addition to any celebration or home. It's sure to impress anyone who receives it!
SUBSTITUTION POLICY:
In some instances, the florist photo may represent an overall theme or look and include a one-of-a-kind vase which cannot be exactly replicated.
Although the actual bouquet may not precisely match the photo, its temperment will. Occasionally, substitutions of flowers or containers happen due to weather, seasonality and market conditions which may affect availability. If this is the case with the gift you've selected, Creative Florals of Charleston will ensure that the style, theme and color scheme of your arrangement is preserved and will only substitute items of equal or higher value.