Home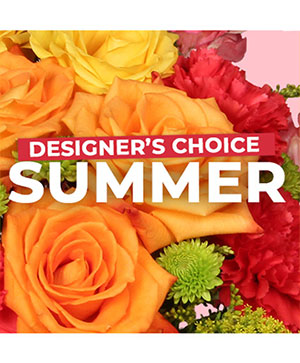 Summer Flowers
Designer's Choice
Summer is the time for fresh flowers! Bring that sunny outdoor feeling indoors with our Designer's Choice Summer Flower Arrangement. We'll create something that will have you celebrating the beauty of the brightest season of all! A colorful bouquet is exactly what you need to warm up your summer home.
More Info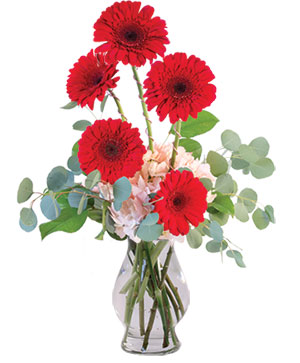 Crimson Gerberas
Floral Design
With these beautifully elegant flowers, you're sure to make them feel loved! This unique arrangement is delicately designed with vibrant red gerberas, lush silver dollar eucalyptus, and pink hydrangeas. Surprise them with the unexpected. Send Crimson Gerberas to someone you love today!
More Info
SUBSTITUTION POLICY:
In some instances, the florist photo may represent an overall theme or look and include a one-of-a-kind vase which cannot be exactly replicated.
Although the actual bouquet may not precisely match the photo, its temperment will. Occasionally, substitutions of flowers or containers happen due to weather, seasonality and market conditions which may affect availability. If this is the case with the gift you've selected, Creative Florals of Charleston will ensure that the style, theme and color scheme of your arrangement is preserved and will only substitute items of equal or higher value.